Discover Costa Rica's Experiences
Where is Costa Rica?
Costa Rica, geographically and biologically diverse, is a democratic country located in Central America. To its north lies Nicaragua, and to its south is Panama; its west coast faces the Pacific Ocean, and its east coast is right on the Caribbean Sea. Costa Rica represents only 0.03% of the world's land mass, however, is made of interconnected, yet varying landscapes, which results in each region having its own independent microclimate, vegetation and wildlife respectively – this is what makes it such an interesting country with all its mountains, volcanoes, rainforests, and beaches, tightly knit together at such proximity. Well-known for its mountaintop vistas, active and dormant volcanoes, lush jungles, and tropical shores, giving visitors various things to do, Costa Rica is home to 5% of the world's biodiversity.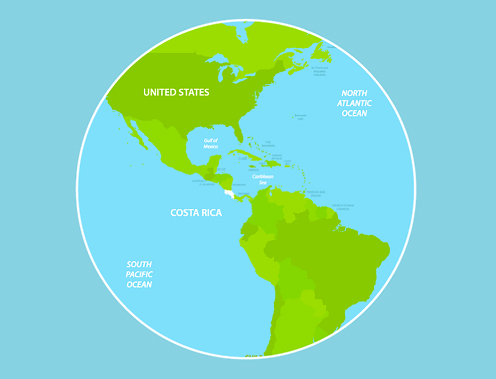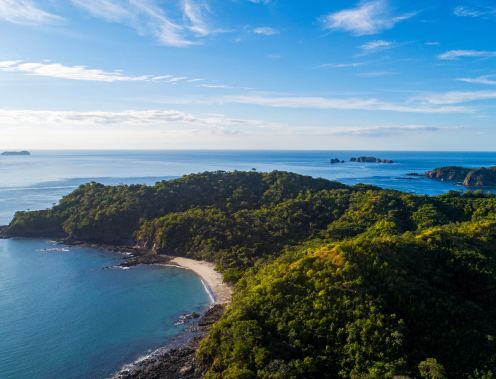 Who lives in Costa Rica?
Costa Rica has a diverse population of slightly over 5 million people, consisting of four main ethnicities (Mestizo of European ancestry, Mulatto of mixed-race ancestry, Indigenous of Native American ancestry, and Afro-Costa Rican of African ancestry), that make up the proverbial "Tico", as Costa Ricans like to call themselves in unification. One-third of the country's population is concentrated in the San Jose province, where the metropolitan capital San Jose is located. The remaining two-thirds are scattered around the country; the second biggest population is in the Puntarenas province, the third in the Limon province and the fourth largest population is in the gorgeous Guanacaste province.
What else should I know about Costa Rica?
Costa Rica has been declared one of the happiest countries in the world, coincidentally, home to people with some of the highest recorded rates of longevity. Urban legend correlates the rate of longevity with the weather. The temperature varies according to geographical positioning and elevation – the average temperature is about 68-77F (20-25C) in the Central Valley, significantly colder up in the mountains, hotter and drier on the Pacific coast, more rainfall on the Caribbean side, and humidity in the lush green jungles as the epicenter of nature. Coexistence with and protection over nature as its motto, Costa Rica is a country of absolute peace – so much so, that its army was completely abolished in 1948, and ever since, has invested nearly 30% of its national budget on education. Furthermore, the literacy rate in Costa Rica is now at an all-time high of 95% in residents over 15 years of age.