Costa Rica's Best DMC for Destination Services
Costa Rica DMC is the top Destination Management Company in Costa Rica, and one of our many perks is the fact that we offer a vast variety of industry-specific and industry-relevant destination services in Costa Rica. Here at the best Costa Rica DMC, we base our entire work philosophy around providing our clients and guests with the best possible product during their travel and stay in beautiful Costa Rica. We specialize in the creation, planning and design of the most unique tailor-made programs featuring an extraordinary mix of off-site events, upscale productions, group activities, and adventure tours from San José, Costa Rica, and even transportation services. Our original, one-of-a-kind programs ensure an outstanding, exceptional experience for every participant – our team of dedicated professionals, both creative and operations, make sure of it!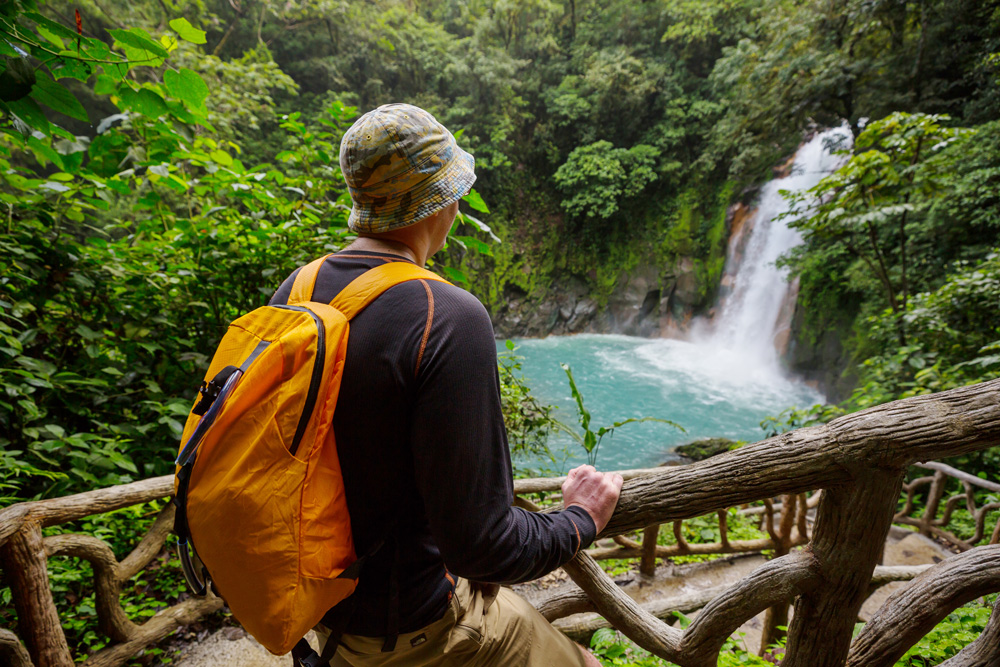 We were very satisfied by Costa Rica DMC. From the moment our group landed, we felt at ease and confident in their work. Our excursions were managed perfectly and all of the guides were friendly, knowledgeable and engaged. They made our travelers feel at home and comfortable, even helping them with some of the activities. Costa Rica DMC exceeded our expectation and I would recommend them to anyone looking for a good partner in Costa Rica.
Thanks
Thank you for the time and energy you put into giving us an amazing tour of Costa Rica! You are a very capable and professional ambassador for your country. We loved every bit of it. I especially loved all the details you gave me about plants, animals, climate, history while answering my endless questions! I hear your voice as I tell my friends and family about our adventures.
The thoughtful gift of the coffee ox cart is on our dining room table and have enjoyed the coffee and chocolate as well! We are so looking forward to the next trip and seeing you in February. We wish you good health and happiness until we see you again.
Hi my Costa Rican friends,
I just wanted to say what a wonderful experience it was working with all of you😊
Everyone on your staff was extremely professional and knowledgeable.
Thank you for helping to make our Costa Rican experience wonderful!
I should be the one thanking you!  Your service was outstanding and your entire team was top notch! Thank you for being on point from start to finish, keeping us safe and getting us everywhere we wanted to go!  If you're ever working with a group that is asking for a reference send them my way!  I will let them know exactly how wonderful all of you are!
Thank you
You and the rest of the Costa Rica DMC staff were amazing. From the initial planning to the onsite events, everything was well organized and executed perfectly. We couldn't have put together a successful event without you! Thank you!
I just wanted to say a big thank you for taking such good care of our group last week! I've heard nothing but great things from Dana and Megan. It was hard for me not to be there, but I knew our group was in good hands with your team 🙂
If you ever need a reference for a prospective client please send them my way, I would be happy to give you a great one!
Thanks again!!
It was a pleasure working with you and the entire Costa Rica DMC team. We really appreciate your flexibility, attention to detail and overall level of service. I cannot thank you enough for everything you did to ensure the group had a great experience. You will be the first person/company I refer people to for future trips/group travel.
I want to thank you personally for helping me with the customs debacle when I arrived. I would have been lost without you and am extremely grateful you were there to assist. I'll count getting the headphones and name tags back as a success. Also it made for a good/funny story and lesson learned for the future 🙂
Please let me know if you ever need a reference in the future. It was a pleasure working with you.
Pura Vida!
Everything was exceptionally ran, from beginning to end!  I heard nothing but great comments about your airport transfers, the band, the activity and the catamaran sail.  Thank you so much for everything you and your staff did to make it a great experience for everyone!  I will definitely look to Costa Rica DMC if we are in Costa Rica in the future.  Thanks again!
I have to tell you, the Costa Rica DMC was the best I've ever worked from (and I've been doing this for over a decade). From start to finish you and your team were incredibly responsive, efficient, and my guests were entirely impressed with the experiences you provided them with. Not a detail was missed. I can't thank you enough for your attentiveness. I knew that my people were in good hands, even though I was a country away.Thank you for all that you do. I hope that we will get another chance to work together in the future! All the best
Thank you so much for  the Gordita!  She's a beautiful piece of art and I have the perfect place to display her at home. Also thank you to you and your team!  Everything turned out fantastic and everyone was so nice and easy to work with! If you or your company ever need a reference please feel free to use me! Thanks again!  Have a good evening!
Thank you for the beautiful Gordita!  And thank you so much for handling our transportation and activities!  Sorry we had so many changes but everything turned out great!  Our group said the band was the best we've ever had!
Thanks to everyone on both of your teams!  You were all great to work with and everyone was so helpful and friendly!
Thanks again!
Thank you so much for the delicious strawberries!  And thank you for working so hard to make our event so successful and so much fun!  The food was all fantastic!  And the Cimaronas were a lot of fun!
Thank you so much for all of your hard work.  Everything was amazing.  Cool call on the band...I have received many great comments about them. Thank you for the strawberries and for the beautiful Gordita.