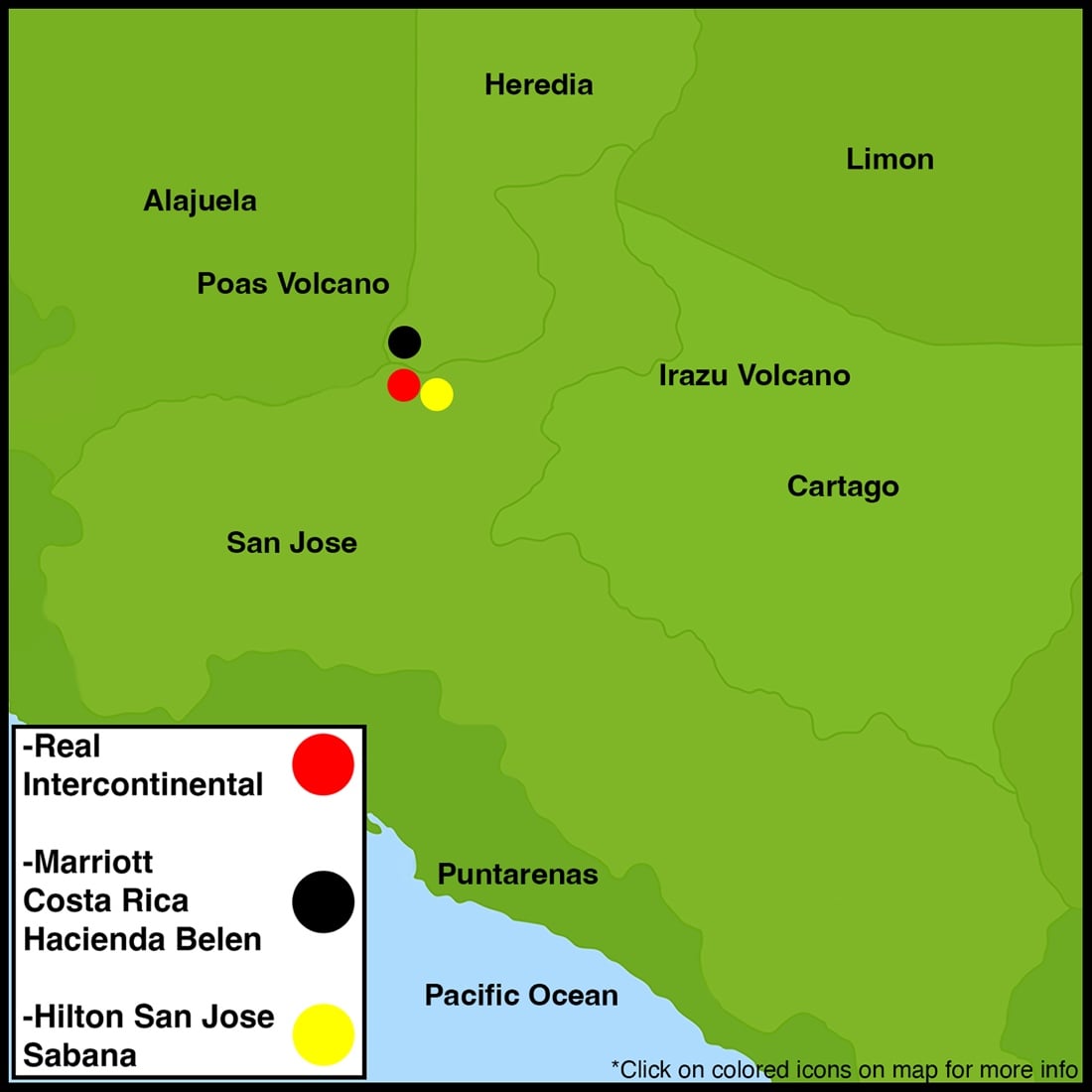 Experience Central Valley Costa Rica
CENTRAL VALLEY COSTA RICA HOTELS & RESORTS
The Central Valley is a plateau located in the center of Costa Rica, surrounded by mountains and volcanoes, and is comprised of the provinces of Alajuela, Cartago, Heredia, and San Jose, the latter home to the metropolitan capital, San Jose, known for its diversity in landscape and people, as well the business center of the country. From the dense inner-city markets to the mountaintop views, from the modern architecture of the towers to the majestic peaks of the volcanoes, the Central Valley is a strategic spot that plays host to some of the country's most luxurious hotels in Costa Rica. Among some of the most beloved five-star hotels in the Central Valley are the Real Intercontinental, Marriott Costa Rica Hacienda Belen and Hilton San Jose Sabana.
THINGS TO DO IN CENTRAL VALLEY
San Jose, the capital of Costa Rica is a metropolitan gem full of culture, museums and monuments being one of the most commonly visited venues – in the city center sit the National Theater, the National Museum and the Pre-Columbian Museum of Gold, as well as the aesthetically-pleasing National Stadium and the Sabana Park to its west. The perfect combination of business and leisure, San Jose has many established foreign and national places of business, from banks and corporations to malls and restaurants, from the university bars of San Pedro to the airline check-in counters of Juan Santa Maria International Airport (SJO) in Alajuela. Proximity is never an issue in San Jose; its central location and many inner-city highways make it easy to get around!
CENTRAL VALLEY ATTRACTIONS
The Central Valley is not just a city and clutter, to all directions of its surrounding suburbs lie natural wonders thanks to its diverse landscape of plateaus, mountains, hills, and forests. Volcanoes are a spectacular sight to behold, whether you go east to Cartago and visit the Irazu Volcano National Park, or west to Alajuela and discover the Poas Volcano National Park or rejoice at the feet of the La Paz Waterfall within a private jungle reserve in the area. Hacienda Orosi to the east is renowned for its mineral hot springs, a recipe for relaxation, and for those coffee lovers out there, there are coffee tour experiences at private estates to the west!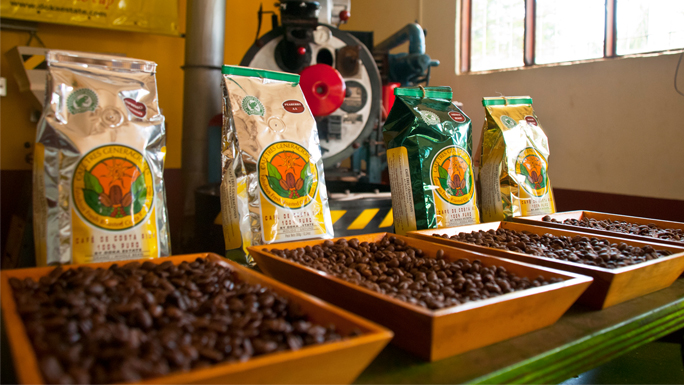 Do you want a fun and imaginative tailor-made experience?
Costa Rica's DMC team specializes in creating distinctive cultural experiences that connect you to the spirit of Costa Rica
Request for Proposal